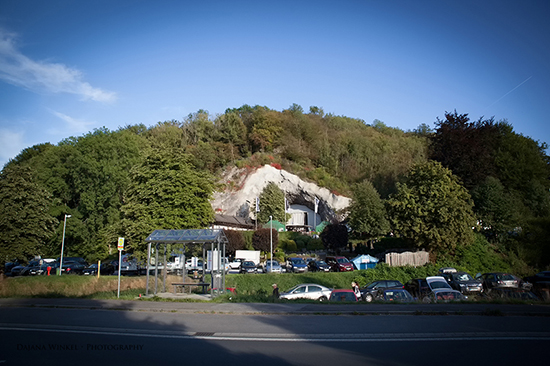 There has been regret and sorrow when organizers of PROPHECY FEST announced to take a break after the 2017 edition, to rethink and reconsider the festival concept. Some were even scared that this might be the end of the festival. The reason for this decision was - as it happens so often these days - the poor ticket sales. Hardly to believe when talking about such an excellent and special festival in such a breathtaking location as the :: Balve Cave :: is.
But, well… we have been there all the years and we have seen the significant drop of attendees. 2017 was indeed the edition with the least fans there. No wonder, July is the high season of summer festivals and there dozens and dozens out there.
But there was actually a 2018 edition. But for that you had to jump over the pond to Brooklyn, New York, where the PROPHECY FEST celebrated its inauguration at the Saint Vitus Bar, where organizers hope to open new possibilities.
Once again, PROPHECY PRODUCTION engaged a talented artist to create the visual art all around the festival. 2019 sees French artist und illustrator :: David Thiérrée :: as the art director for the festival, who created the festival artwork, all band posters and the artwork for the 72-pages program book. He surely is no unknown to the scene. You might have seen his work on various Metal album covers and booklets. His work was exhibited in the Balve Cave throughout the whole festival and was available for purchase (band posters for 20 Euro, his band art on organic canvas for 150 Euro).
:: David Thiérrée Galerie ::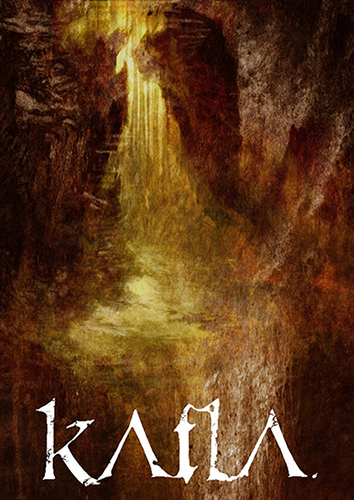 After the 2017 edition of PROPHECY FEST, organizers took time, sat down and asked the fans what to change for the better. And fans responded largely ;) Many of those ideas and suggestions the organizers picked up and realized.
First, the festival was put back to September, when the open air season is gone and fans suffer from festival blues before they get started into the hot fall/winter club show season, where awesome packages already cast its shadows. With this single step, PROPHECY PRODUCTIONS already succeeded, 2019 has the best ticket sale since the sold out 2015 edition.
Since the festival organization was actually great all the years, no major changes were made, but quite a few little things have changed. You know, the devil is in the details ;)
• For example, conditions for the festival campers have improved. There was a breakfast for them on Saturday morning from 9 to 11am. Toilets were open as well for them
• The festival tickets was a bit cheaper
• There was a Turkish vegan booth (next to standard food) with very delicious stuff. On Friday it got downright eaten up (I had my share in ordering stuffed wine leaves thrice, because it was so delicious). For Saturday they ordered more ;)
• And PROPHECY FEST made it to stream the entire festival on via the PROPHECY PRODUCTION Facebook page. What I have seen, it worked fine. There was just too much smoke on stage and in the cave so that the visual quality was quite decreased.
• The stage was made deeper and now had space for a second drum raiser. Means, change-over happened much faster. And this time there was no major delay (only a few minutes at last band of each day). The stage was just a bit low; you could not see that much from the back. Even with my photo stool I had problems and only saw faces, if at all… (and I'm sure the stage was higher at previous editions).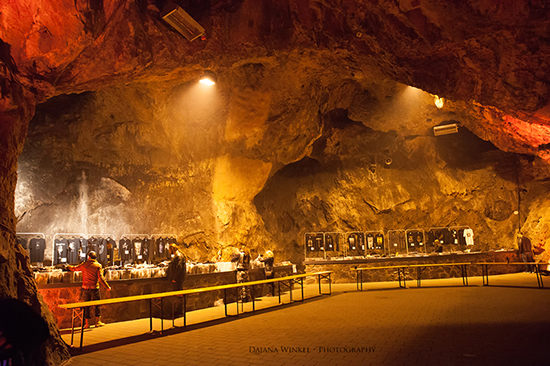 Besides, pricing has been moderate as always. There is a token system. One token for 1.50 Euro. Water, coffee, tea 1 token, beer, Fanta and coke 2 token. There was also wine and cider available (2 token too). Fried potatoes and currywurst 3 token, vegan stuff 2 or 3 token, pretzel 1 token.
If you are in need to nag about anything, then perhaps about some repeaters on the billing. I absolutely don't like every repetition as I think that there are enough great bands out there to not repeat any billing of any festival. On the other hand, we are talking about musical gems such as VEMOD, EMPYRIUM and DARKHER. Who the hell would say no here? ;)
Now, we look back on another excellent PROPHECY FEST edition, a festival in a breathtaking cave with a unique atmosphere and brilliant live performances. It was great to see so many familiar faces again, to see unexpected new ones in the cave and to share the hotel with the same people. Too bad there was not enough time for longer talks.
We say THANK YOU from the bottom of our hearts to PROPHECY PRODUCTIONS, thank you Festspielverein Balver Höhle. Thank you to all helping hands, security, and the staff behind the curtain for another relaxed and beautiful festival. And of course, THANK YOU to all bands for such mesmerizing and intense live performances.
As already announced, the PROPHECY FEST will keep its annual editions, but on two continents. One year in Europe, the next one in the USA. So, we see us again at Balve Cave on September 10-11, 2021, when PROPHECY PRODUCTIONS celebrates its 25th anniversary. This might be a very special PROPHECY FEST edition then :)