A SEIGMEN show in Germany. Upon my soul! I never thought I would live to see that day. Only one single show was announced for Berlin (next to a festival show at Wave Gotik Treffen), on Whit Sunday, where I traditionally roam the Amphitheater Gelsenkirchen for Rock Hard Festival. Never mind! I bought my ticket already in October last year to be safe. Of course, I also wanted to take photos, if possible. And yep, that worked out too, thanks to Peddy from :: Neuwerk Music ::. Can you see my big freaking smile on my face? ;) What a golden opportunity! Therefore, it did not hurt too much that I had to miss the best day of Rock Hard Festival. Yeah, it is SEIGMEN! :)
:: pics ::
It was in the middle of the 90s when I discovered SEIGMEN. They had just released their sophomore Total. I was amazed, fascinated and captivated right from the first second on. Their musical style is original and unique, of one kind, melancholic, and together with the Norwegian language, they create such an intensive atmosphere, hardly to describe. SEIGMEN kick it between the genres. They blend Rock, Indie, Alternative and also some Electro and experimental elements. Anyway, I fell in love to them; they are one of my all-time faves since then. I would have loved (and killed for) to see them playing live back then.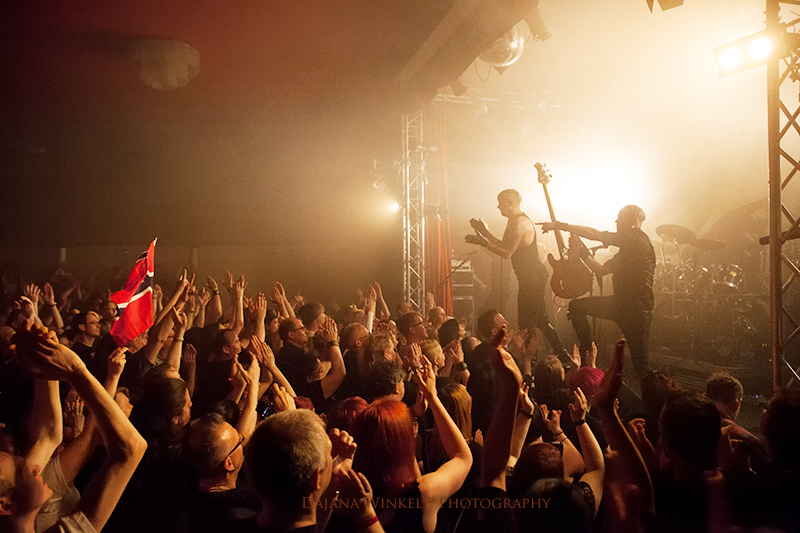 In 1998, they actually toured outside Norway for the first time with a handful of shows in Germany. Two nearby. I decided for the last/closer one and was left out to dry, as the show was cancelled on short notice. It went even worse. Right after, guitarist and singer Marius Roth Trønnes-Christensen quitted the band to focus on his opera career as tenor (listen to his voice and you will understand why) and SEIGMEN was dead. The four remaining members later joined forces again and formed Zeromancer.
Luckily, also SEIGMEN reunited a couple of years later but only played live in Norway. Every time I tried to make it to one of those shows someone thwarted (mostly work). BUT... here we are! Finally! 20 years after I was left alone outside a closed club, SEIGMEN returned to Germany to play one single headliner show in Berlin. Can you imagine how eager I was to get there? In charming company I entered the legendary :: Lido ::, I visited for the first time too :)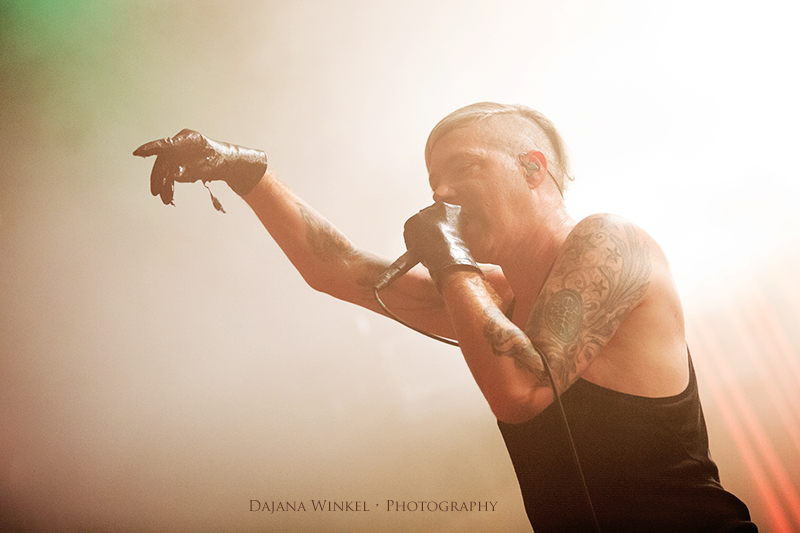 It was a warm early-summer evening in Berlin. All the cafés, pubs, bars and restaurants along the river Spree were crowded to overflowing, while the Lido filled slowly. There was no support band. :: SEIGMEN :: started straight at 8pm. And they did so in such majestic manner with Performance Alpha and The World Revolves Around You, two tracks from my favorite SEIGMEN album Radiowaves. Wow, wow, wow! Goose bumps all over, from the first second on.
The audience freaked out right from the beginning and did not stop until the last tone was ultimately gone. No wonder, half of the crowd was Norwegian, including parents and parents-in-law of some band members. They just turned the tables ;) In the past, German fans travelled to the Norwegian shows in droves, now, all the fine Norse men and women came to Berlin. Isn't it awesome? The band was in high spirits, performed energetically and so wild wild that drums were in danger. The band's mood even grew due to the frenetic response. The fans sang along full-throated and in Norwegian language and waved many Norwegian flags. What a crazy atmosphere. As I heard, the show in Leipzig at WGT was likewise amazing. It was a hot and sweaty night. I would just have loved to have a little bit more lights for the pics.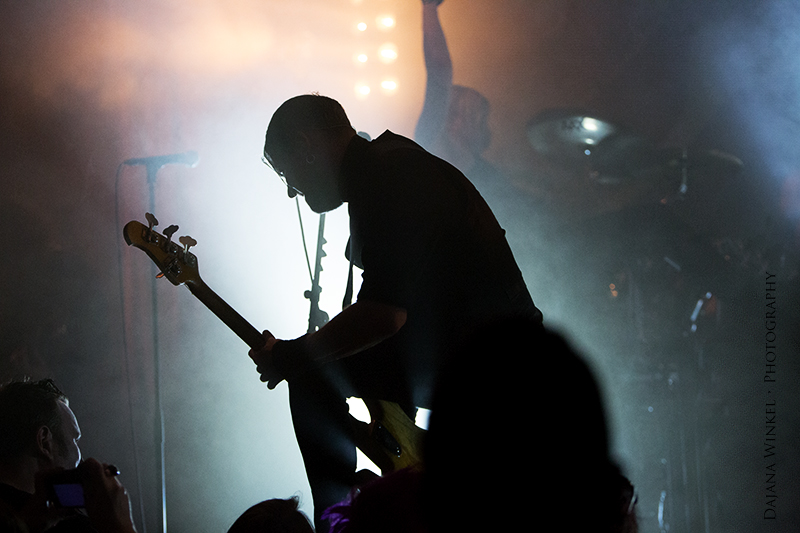 SEIGMEN went through their entire history, played songs from the debut Ameneon, up to the 2015 released comeback album Enola, yet significantly focused on Radiowaves. Exceptionally beautiful was Agnus Dei with the wonderful voice of Marius.
After barely 60 minutes, the official show was over. It goes without saying that the band was strongly demanded to return for an encore by loud screams and chanting. And the Norwegians did, accompanied by overwhelming cheer and unleashed fans. The encore was way too short though. Although the playback music was already playing and stage-hands started to take down the equipment, the crowd didn't stop chanting and thus SEIGMEN came back again to play an unscheduled second encore. If you ask me, they also could have started their whole set again ;)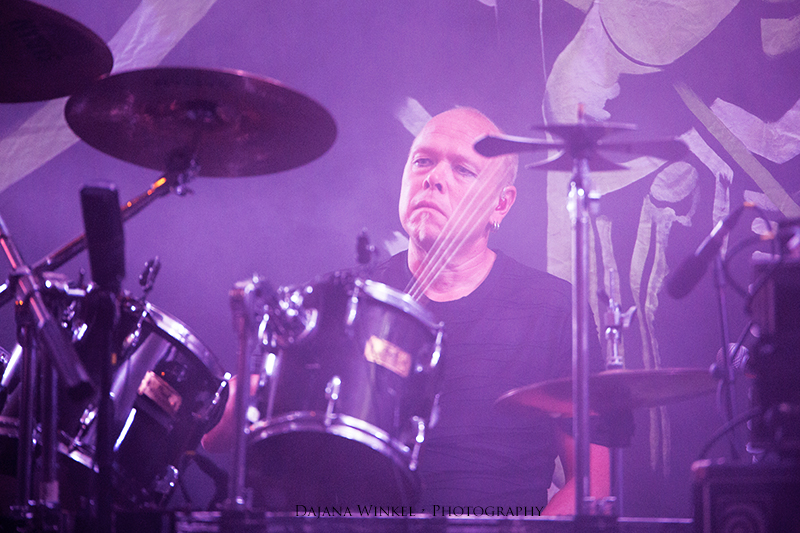 What an incredibly awesome show, what an otherworldly evening!
Though I think, it will remain a unique experience, unless there are more festivals shows planned with possible single shows around. Despite all the flirtatiousness as a fan, the Lido was not sold out, even far from it. I would guess 400 fans have been there. The WGT show was not packed too. It seems, SEIGMEN were out of sight for too long. So, I have no idea, if a regular European tour would work out and is possible in the near future. Nonetheless, to me it was a unique concert night I never ever would have seen to be missed. To see SEIGMEN playing live for the first time after decades of being a fan… was just mind-blowing. It was such a memorable night, definitely (one of - it's just May) THE highlight in 2018 and for sure one of my top 5 of all time concerts.
Band: Noralf Ronthi (Drums), Kim Ljung (Bass, Gesang), Marius Roth (Gitarre, Gesang), Alex Møklebust (Gesang), Sverre Økshoff (Gitarre)
Setlist: Performance Alpha, The World Revolves Around You, Ohm, I Mitt Hus, Nihil, Fra X Til Døden, Trampoline, The Modern End, Neon Sun, Metropolis, Döderlein, Agnus Dei // Hva Vi Elsker, Mesusah, Hjernen Er Alene (deLillos cover) // Slaver Av Solen