"20 years of KATATONIA going strong calls for a celebration and we'll be doing just that by throwing five very special anniversary gigs in Europe this coming May presented as the Last Fair Day Gone Night - An Evening With Katatonia Tour 2011."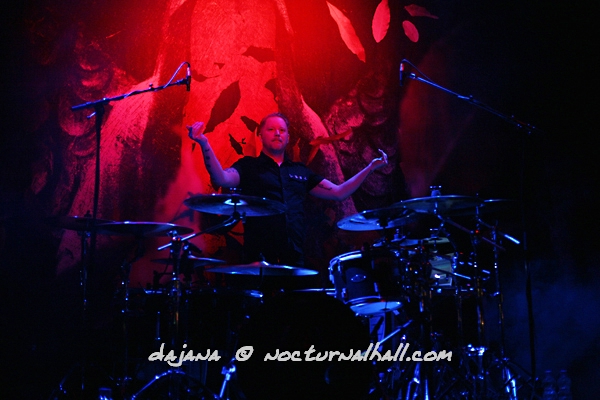 Oh yes, that's an awesome idea, definitely nothing to nag about ;) 20 years of KATATONIA, the 10th anniversary of Last Fair Day Gone Night – that's truly a reason to celebrate, much more since we get once again pleased with such a special live event (just remember the 20th anniversary shows by Opeth). And… lucky me, one of the just 5 shows spanning concert passage takes place nearby :) This is for sure a-must-be-there event for every fan, and I have seen so many people from different countries taking that long ride, but also for everyone else having a great taste in (metal) music ;) So, and now watch the date, can it go any better?
:: pics ::
Of course, the one and only German show is sold out too. Even worse, so the merchandise is, on the second day! WTF? *laughs* No tour-shirts anymore, no girlies, no wristbands, no caps, no pleks. How crazy is that? And I was so willing to spend some money *lol*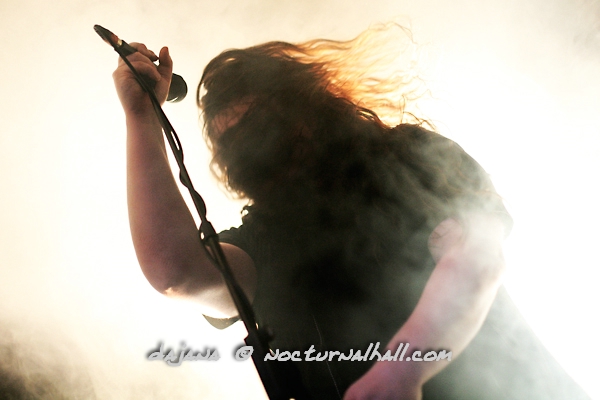 Although I'm very often in Cologne, I visit the Buergerhaus Stollwerck for the very first time. Cool area, perfectly made for shootings, directly at the Rhine river. I arrive super early but the house's own parking ground is already closed and I start an almost 1 hr lasting journey to find me a valid parking. Made it, without a ticket ;)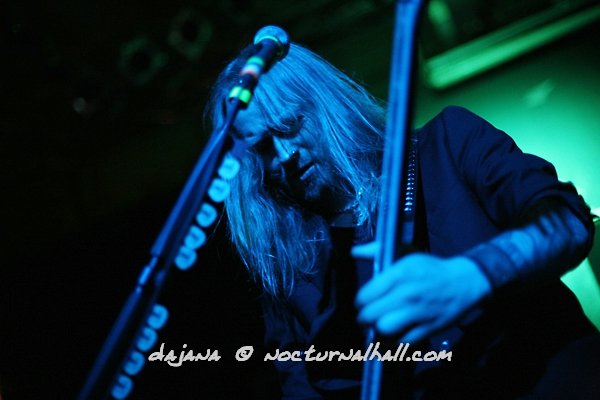 It's a mild summer-like evening. Most people are still outside drinking some cold brewski. :: KATATONIA :: is - who wonders? - the one and only band and kicks off at 9 pm. As you can imagine, applause was frenetic. Audience was going crazy right from the first second on. As already announced, KATATONIA played the entire Last Fair Day Gone Night album during the first part of the show. As we had the usual first 3SNF rule to follow, I had much to concentrate on my work; the pit was narrow and thus much crowded. Right after we were forced to leave and to give away our cams so that we could enter the hall from the backside again. Well, I did not see anything then. Bad sight, bad lights and it was incredibly hot. I tried to balance on a baseboard and could at least snatch pieces of the drummer and Jonas singing. Mood is phenomenal; songs and atmosphere create gooseflesh, sending shivers up and down the spine :)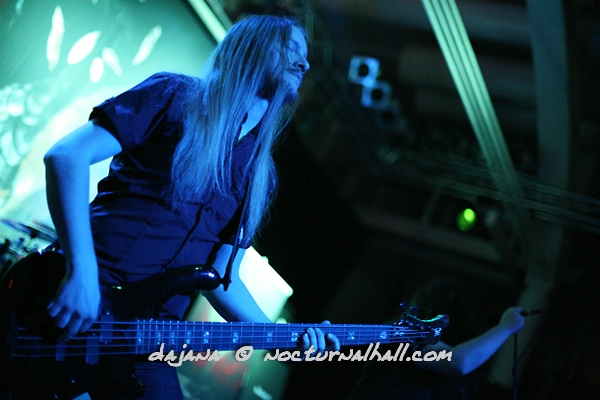 Almost an hour of playing time brings the first chapter to an end. Everybody is longing for fresh air, while photo-mate Kerstin pampers me with delicious Köstritzer (dark beer), followed by a chocolate treatment little later from merch-girl Erin. Thank you ladies, I won't forget! :)
On the second part of the concert KATATONIA take us on a journey through their history beginning with 1996 album Brave Murder Day up to the current one Night Is The New Day, they actually focus on (do I sense out a special night & day thing within the band? *g*). And tonight's show even reveals one more reason to celebrate and party: it's the birthday of coordinator Mathias. Congratulations! He receives a birthday cake on stage from the band. That's really nice!
2 and a half hours, 2 encores and KATATONIA ultimately draw the curtain *sighs* Wasn't it way too short? What a great evening. Fans don't wanna leave, rob the merch and wait for the band. Unfortunately only Per "Sodomizer" Eriksson comes out for chats and signings, the rest of the band disappears backstage. Too bad.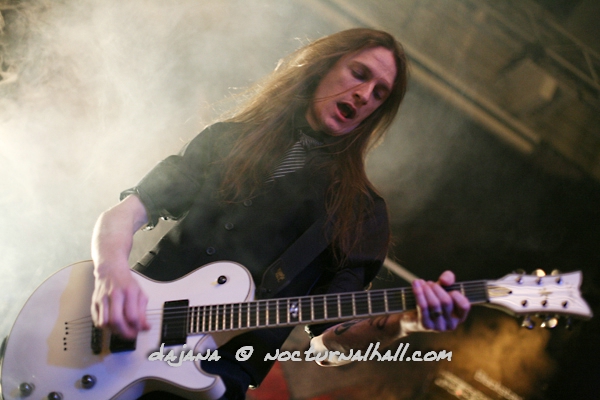 Setlist Part 1: Dispossession, Chrome, We Must Bury You, Teargas, I Transpire, Tonight's Music, Clean Today, The Future Of Speech, Passing Bird, Sweet Nurse, Don't Tell A Soul
Setlist Part 2: Brave, Nephilim, My Twin, I Break, Right Into The Bliss, The Promise Of Deceit, Wait Outside, The Longest Year, July, New Night // Dissolving Bonds, Forsaker
Afterwards security downright sweeps the people out causing resentments by the fans. One gets even so angry that he starts a fight with the security… and loses. He was not drunk and wanted to run riot, he was just deeply disappointed. Little downer anyway.
What's left is the question on what position I have to rank this evening in my personal list of best live shows in 2011? Really, really difficult ;) 2011 so far is such amazing year for concerts…