Deine Lakaien - Die Krupps - Tanzwut - Samsas Traum - Zeraphine - Melotron - Staubkind - [X]-RX • Hocico - Suicide Commando - Leaether Strip - In Strict Confidence - Grendel - Frozen Plasma - Winterkälte - Mind.In.A.Box - Klangstabil
Subway To Sally - Nitzer Ebb - Saltatio Mortis - Agonoize - De/Vision - Dreadful Shadows - Funkhausgruppe - She's All That • Covenant - Kirlian Camera - Feindflug - Das Ich - In The Nursery - Clan Of Xymox - Diorama - Ordo Rosarius Equilibrio - Der Fluch
[Dajana] Yes, the festival season is in full swing now and so is the annual AMPHI FESTIVAL :) Once again sold out weeks in advance with around 16.000 fans each day, the organizers can truly call this event a huge success.
:: Live stories :: Saturday :: Sunday :: photos :: Saturday :: Sunday ::
The seventh edition of AMPHI FESTIVAL once again offered some rare gems, bands not that often seen live on stage, but generally speaking the billing was much predictable since bands return regularly every second, third year, which is so downright boring, since you see the same bands the same year on the other festivals too. That's something I won't stop nagging about, no matter if we talk about the AMPHI FESTIVAL or one of the others, you know. It's a problem for all of them. I just repeat: there are so many great bands out there that no festival is in need to repeat any band during the festival's entire history! So!
As for the weather it seems that this year's festival season is cursed. I don't know why but there was really no weekend so far without rain, seeing the festival goers sinking into mud, knee-deep. Also the AMPHI FESTIVAL 2011 was not spared with rain, but luckily the main stage is sort of roofed and the second stage indoor and you don't have ground turning to mud with the first raindrops. Well, weather could have been warmer and sunnier I'd say ;)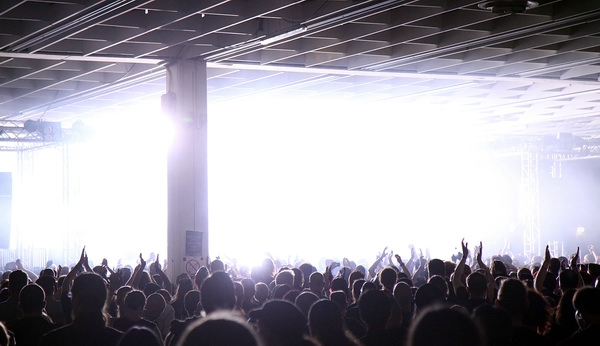 As in the years before, Nocturnal Hall once again worked together with Reflections Of Darkness to divide work and to make sure that we could cover all bands since they have overlapping stage times (what I personally find a bad habit, really). This year me, I and myself could not take part in AMPHI FESTIVAL due to job-related issues and so I could not contribute anything. So I would like to thank Daniel and Sebastian and Niggels and Fee and Dani for their incredible work in words and pics :)